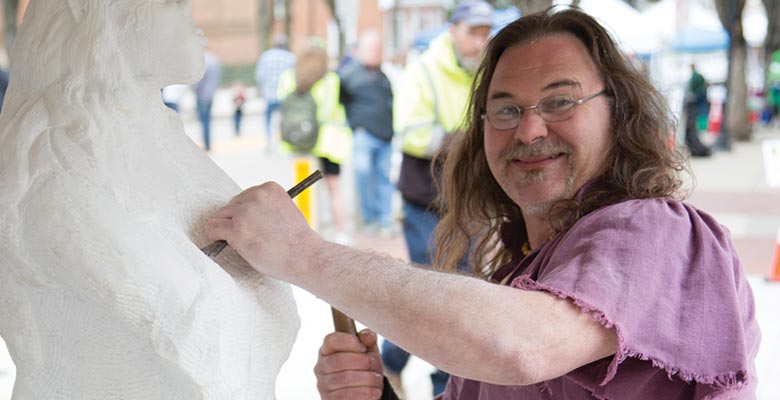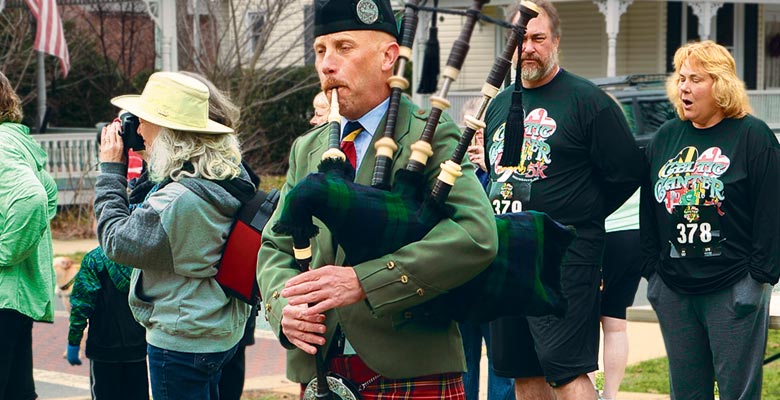 Vendors

Ladies Ancient Order of Hibernians
Packaged cookies, cakes and treats.

Stitch-n-Place
Quilted items upcycled into table runners, and various smaller décor.

Szobra'sz Studio
Artist Ferenc Gregor demonstrating stone & bone carvings, custom knives, jewelry, swords, stone etchings and custom made chocolates.

The Caramel Kettle
Gourmet popcorn, nuts and giant marshmallows

M Reed Designs Creative Renaissance
Old world Celtic knot working with a contemporary twist with jewelry, home décor, & wine accessories.  All hand made by artist.

Twisted Gypsy
Handmade jewelry, wire wrapped stones, hammered silverware, leather and steam punk.

Tenth Ward Distilling Company
Will be paring ¼ oz. samples of whiskey and brandy.            

Pomeroy Jewelers       

Rocksalt Grille
Be sure to stop by our booth for shrimp wraps  
Rescue & Wander
                                  Macramé jewelry and knit hats  
Potomac Valley Irish Wolfhound Club
Display of the Irish Wolfhounds for all to see (5-7 dogs)


Patty Taylor Koontz
Highlander Magick Series, The Magick of Wee Darby by Patty Koontz

O'Lordans
Be sure to stop by our booth for shrimp wraps      

Ting
Visit us for information on the fiber network and see how we can save you money!

Downtown Yoga
Tee shirts, sweatshirts, yoga passes

WBIG-FM "Big 100"
We will be playing music, registering participants to win tickets to an upcoming show and handing out free prizes

Davidus Cigars 

COB51
Hand marbled silk scarves

Lone Star BBQ
Brisket & Pulled Pork

Coffey Music

Pipe Creek Civil War Round Table
Display of Irish related Civil War topics. 

Entertainment (Main Street)

10:00 AM  The Kilmaine Saints
11:00  AM  Irish Cooking Class
11:30  AM  Ceol Anam Cara
12:00  PM  Whiskey Tasting 101 (click to reserve seat)
12:00-4:00  PM  Pub Crawl
12:30  PM  The Shamrogues
1:00  PM  The McHale School of Irish Dance (City Park)

Kids' Kingdom (City Park)

Enjoy free family activities and entertainment in City Park
from 10:00 AM-2:00 PM

The "Fletchling" Archery Team
The "Fletchling" Archery Team from North Carroll Community School/CCR&P will be doing a NASP/IBO 3-D Tournament Demonstration with "try –it" sessions in between the team shooting times. Team Demos will be 10:00, 11:30 and 1:00, with the "try-it" sessions in between (after each one, approx., 11:00, 12:30, 2:00). Children 8 years old and up and adults. Children must be with adults.

Baltimore Gaelic Athletic Association
The Baltimore GAA will play an exhibition game as well as some encourage audience participation in teaching some Gaelic Football and Hurling skills.

Clan Leatherneck Society & Foundation
The Clan Leatherneck Society & Foundation will perform various Highland Games demonstrations.

Children's Crafts & Games & Face Painting
Create Irish-inspired crafts and play Irish-inspired games.  Free face painting.